MY SECOND MILESTONE ACCOMPLISHED !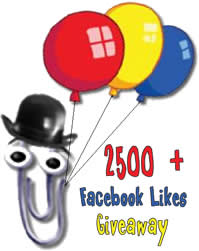 What my readers might not realize is that each and every step of having a blog and progressing into the blogger community has its up and downs, triumphs and failures.  But, behind all of that is (or should be) a plan.   I am happy to report I have made it to the second step in my personal plan.  I now have over 2500 Facebook likes – and I am seriously excited by that!  So to celebrate this second milestone and to thank those who have liked my blog….  
I have decided to give away another $25.00 Amazon.com Gift Card.
Amazon.com seems to be the most diverse shopping venue and it has just about anything your heart desires, from books, tapes and DVD's to clothing, kitchen goodies and even tools. If you can't find it there… it might not exist (smile). 
If someone asked me what I would want – I would chose to reserve a copy of this book in the audio version unabridged. It's titled Delusion In Death and the latest in the
"In Death" series.  My husband and I both love this series.  The characters come alive for us – and while we know it's a stretch sometimes when you are writing about the future, we enjoy the authors'  (JD Robb  ~ aka Nora Roberts) portrayal of the characters personalities, interactions and even their altercations!
So here's a way for you to get anything you want (up to $25.00) regular or sale priced  … from school supplies to clothing, and if you spend it all at one time, you might also qualify for free Amazon.com shipping.
The giveaway will start on September 7, 2012 and run through September 17, 2012. 
US and Canada, 18+ as long as you can use the card, you are welcome to enter.
*Actual gift card and not a code. I will be mailing the gift card to the winner once the giveaway is over. 
  This is not a sponsored post, and I am personally suppyling the gift card.