By now you are likely wondering why would it  EVER be your last?  Well during this extended outing we had some issues.  That's all I am going to say – you can imagine anything you like, but it just wasn't working out for everyone involved.   So we talked it over and decided that this might not be a good fit for all of us — and that we might then have to sell the motor home.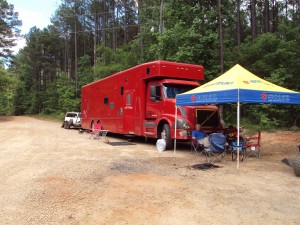 If I didn't mention this before —  this motor home is owned by the ORIGINAL DREAMERS — my son and I.  We each own 50% of it.  We both used money we have saved to purchase it.  But we both understood one another and knew going in —  that this was something we were going to TRY — and knew that there could be some issues along the way.
So near the end of the second adventure we decided to put it up for sale.  It has been used since that decision was made, and truthfully if I felt confident driving it (it is a tractor trailer size) — I would have been gone "somewhere" every week while it was up for sale!
If we were able to figure out and hook it up to a good internet connection — which we have yet to master (despite our many efforts and purchases in an attempt to do this)  — hubby and I  even considered living in it and using the 14″ garage portion for our office as we traveled the country!  If I have said this once, I have said it 100 times… darn it,  I love that truck!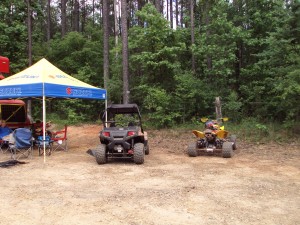 My son also loved the truck, despite the issues and said one day…. I wish I could just pack my bag and take off in the truck.  I really want to go on a trip and I said — don't you dare go without me! So while it wasn't working for all of us, we still looked back fondly on the adventures we were able to experience in it.
Now that I am away from the truck (it's parked at my sons house) I dream about learning to drive it, so that I can take it a place or two before it sells.  I loved being in it, I loved the whole darn adventure each time — but also when I get over to my sons and look at it…. I realize that the truck is HUGE and I have many doubts at my age about being able to safely drive it.
---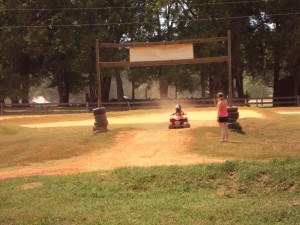 Update:   We did put the truck up for sale – and we sold it in a couple of months.  It is now with a new corporate owner who is using it in association with a well known motorcross team across the country.  I couldn't be happier that it found a good home — though I still am dreaming of finding another motor home more suitable for us!
And in answer to the question in the title…. we did have one more stop after this one in GA on our way back home — but that was indeed our last trip.