Short Posts ~ a snipet of the longer ones!
Commercial vs. Residential
This has always been a "sticky" issue when shipping  with UPS.  How they "determine" these categories, I believe, is by the zip codes.
UPS charges more for residential and an additional amount now for rural.  Commercial establishments no matter where they are located get the best pricing.
Lately they have had to "physically" determine if a previously listed commercial establishment (and even if the address verifies commercial in their software) is an actual commercial establishment.  Say what?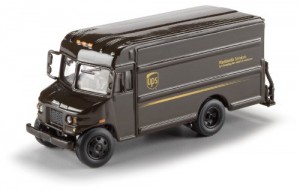 Yes, you heard it right.  The National Association of  XYZ – right there on K St. NW – somehow since last month could have turned into a residential location.  I almost laughed myself silly when I heard this.  However, that  address and several others which are obvious to those who live here in the DC area, as definately commercial addresses, also  have had to be physically determined.  The representative I talked to said an actual UPS representative had to go out and verify that the location was indeed commercial before I could get a credit for this billing error.  I really couldn't believe this excuse for not changing the rate to the correct one, it was the silliest one I heard to date — but "until verified" the charges could not be changed.
It's bologna folks –  they want you to go away and just pay whatever they charged you in the first place even if it's wrong!  I wonder if they provide the Customer Service reps with a list of 100 excuses to give customers who call in needing an adjustment to their charges?  I have heard some really doozies in my 25 years shipping with them. Can't wait to hear the next one!
FYI ~ There is currently a class action lawsuit alleging wrongful charges by UPS for oversized/overweight packages.  I can verify they have made my packages larger or heavier than they were many times.  About time someone stepped up to try and fix that issue.
Remember this is only my opinion based on my personal experience with UPS.